Filter Reviews
Size
Fit
Color
Pain
Comfort
Strap
Look
Problem
Quality
Feel
Style
Velcro
...
Support
Sandals
Feet
Top
Shoes
Wear
Touch
Pair
Foot
Buckle
Danskos
Dansko
5 star rating

4 star rating

3 star rating

2 star rating

1 star rating
The holy grail of summer shoes
Review by Joanna on 26 May 2019
review stating The holy grail of summer shoes
My wide feet with high arches have finally gotten treated nicely by a shoe company! I immediately wore these the day they arrived to a concert and have never felt more comfortable while dancing for hours. With wide feet, you get what you pay for in shoes. This was so worth the investment. The 9.5 fits true to size. Size up a half size if you want more toe room up front.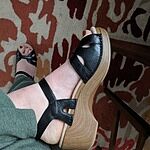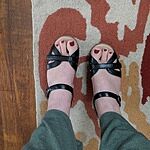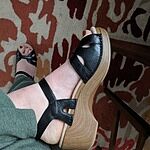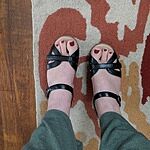 Cute and comfy
Review by Suzi on 21 Jun 2020
review stating Cute and comfy
Cute and comfy
Made to Last
Review by Mary on 15 Jun 2020
review stating Made to Last
Super comfortable. I love the Velcro strap, that doesn't come undone. I ran through puddles of a downpour through streets of Key West one night on vacation and next days, shoes looked as beautiful as they were before. My feet feel great and I can walk miles in them.
So Comfortable!
Review by Cheryl on 10 Jun 2020
review stating So Comfortable!
Love them! They're so comfortable. I love not having to buckle them, velcro is great! I'll probably order more colors when able.
Comfortable
Review by Sheryl on 8 Jun 2020
review stating Comfortable
These are cute sandals that are very comfortable and they fit perfectly. I really like that the ankle strap is velcro instead of a buckle, but I still have a hard time doing the velcro because it is hard for me to bend over. I never seem to be able to get the strap tight enough, but the sandals still work well. I also have bunions and the sandals are soft enough and hit my foot just right so that they don't bother my bunions.