Great comfortable shoe
Review by Cheryl on 12 Aug 2019
These were a gift for my daughter whose job keeps her on her feet. She tried them on and loves them. She said they're so soft and comfortable and easy to walk in.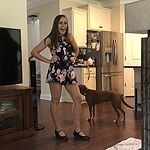 Beautiful, comfortable & versatile
Review by Kathleen on 8 Nov 2017
These shoes are wonderful for dressing up or wearing with casual outfits!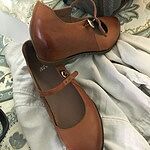 Cute and comfortable
Review by Christie on 27 Oct 2019
Cute and comfortable
Wanda Stowe
Review by Wanda on 26 Jun 2019
These shoes are very comfortable and I own four different styles.
I love them!
Review by Amanda on 9 Apr 2019
Very cute, but also very comfortable. I did have to break them in, but it didn't take very long, only a couple of wears. I love the color s well, they go with all of my work clothes.